MA, MBA, FDPM–IIM (A), PGDM, Ph.D
Director,Dr.NGP Educational Institutions

Professor, Research Advisor, Academic Advisor and Director of Academics – Brillianz Education and BIMS College, Dubai, UAE.
MBA, M.Phil, PGDCA, Ph.D, NET.
Professor & Head – Management Studies, Dr. NGP Arts and Science College, Coimbatore.
Director Operations and HR
Brillianz Education and BIMS College,Dubai, UAE.
 Dr K V Surendran has made remarkable contributions  in the field of education, research, social service, critical writings and administration, among others. He chose teaching as his career  almost four and a half decades ago and continues to contribute his share as an educationist and administrator. 
          He took his Postgraduation from the Department of English, University of Calicut and Post Graduate Diploma in Teaching of English (PGDTE), M Litt and Ph D from the Central Institute of English and Foreign Languages(CIEFL), Hyderabad now popularly known as English and Foreign Languages University (EFLU). He has also successfully completed two Certificate Programmes, one in Teaching of English and another in French from the same institute. He took his MBA from Bharathiar University in his late 50s.
             Dr Surendran  worked in different capacities in university, government colleges, government aided college, self financing colleges,  and AICTE approved college. He has administrative experience of more than fifteen years and has officiated  as Principal for ten years in four institutions. This  includes his service as Warden, Public Information Officer and Principal in a NAAC accredited first grade college in  Coimbatore, Tamil Nadu. During his tenure as Reader, Associate Professor, Vice Principal  and  Principal he has played a seminal role in the NAAC (National Assessment and Accreditation Council)  accreditation process of three institutions  and has been instrumental in getting excellent grades to all the three.
           He has made remarkable contribution in the field of critical writings. His published works  'The God of Small Things: A Saga of Lost Dreams ', ' Indian Writing : Critical Perspectives' and ' New Perspectives on Indian and Western Fiction have been  well received  and his seven edited works  have added a new vigour to the areas concerned. He has to his credit more than thirty research articles published in journals and books.
          Dr Surendran  has travelled extensively and has presented more than fifty research papers  in National and International seminars and conferences in Universities  across the country. He has also served as resource person in Pondicherry University and elsewhere. He has served as chairperson of different university bodies and has been continuously doing confidential work for  universities.
          He was honoured with a university award for his inimitable contributions to the society. He has  served as a member of the Senate of Bharathiar University, Coimbatore and was an elected member of an academic body in the same university. He was  a member of  bodies like Board of Studies in his parent university. He is also  a life member of a few academic bodies.
          Dr Surendran has produced ten Ph Ds and a few more are still working with him for their doctoral degree. The scholars he guided include a former Vice Chancellor and Principals (both retired and incumbent) and heads of the departments, among others. He has served as research guide in three universities including one in Tamil Nadu.
          Dr K V Surendran, Principal, Leaders College, Kannur  continues to pursue his mission of serving the academic community in particular and the public at large keeping in mind his philosophy that age cannot wither the passion that surrounds him and his commitment to the acdemic community and the world of knowledge.
MBA (Finance and Marketing)
She has varied exposure of six years in industry and four year experience in teaching. She started her career with foreign companies, but her love for teaching brought her to the academics. She had completed her B.Com degree from University of Calicut, MBA from Kannur University and now she is pursuing Ph.D from Bharatiyar University. Her areas of interest are Finance, Statistics and Accounts. She also provides administrative support to the college. She has been a self-starter with ability to manage multiple tasks and work flows and ensure that deliverables are understood and achieved. Her key responsibilities in Leaders College – School of Business Studies are Operations Manager, Media and Public Relations Coordinator and Documentation Coordinator. Apart from academics, her areas of interests are sports and travelling.
Assistant Professor – English
Mr Nishad Mathew is a devoted teacher with 17 years of teaching experiences at various levels. Acquired relevant professional education and training to get the right concepts of teaching Completed graduation from Calicut University and B Ed from SN College Mahe. He had worked as the programme officer of National Service Scheme for 5 years. His key responsibilities in Leaders College – School of Business Studies are  Event Coordinating Maintaining Code of  Conduct, Management games Communicative English Training and Content Preparation. His areas of interest are Reading, Social Service, movies and Cricket. Apart from teaching he is also interested in conducting Leadership class to encourage students.
BCA, Diploma (Computer Engineering)
Mrs Navya Aravindan is a Dedicated, resourceful and goal-driven professional educator with a solid commitment to the social and academic growth and development of every child. She is having more than 5 years of experience in the field of office automation and Education. She had completed her Engineering Diploma from Residential Women's Polytechnic College under Technical Education Department. After that she completed BCA also. And Her areas of interest are Java, My-Sql, C Programming and Office Automation. She also provides administrative support to the college. Her key responsibilities in Leaders College – School of Business Studies are Lincoln university coordinator , Website and Software Administrator. Conducting training and exams for Diploma in office administration course provided by leaders college, and coordinator for FOSS – An initiative of National Mission on Education through ICT, MHRD, Govt. of India, Certificates are provided by IIT, Mumbai. Apart from academics, her areas of interests is cooking and travelling.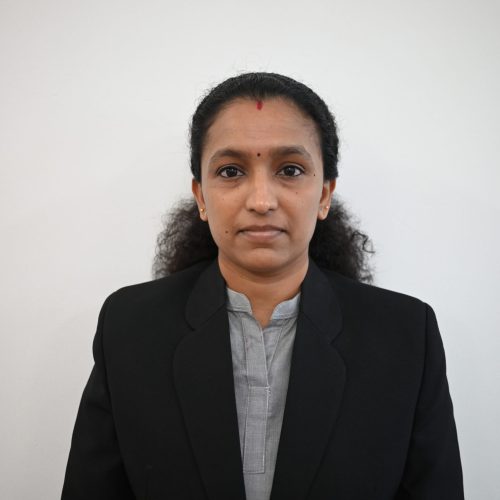 She is a talented professional with good communication, teaching and training in information technology. She is a dedicated and qualified Computer Science teacher with more than two years of experience in teaching. Acquired Masters in Computer Application and a Graduate in Mathematics. Her areas of interest include Art and travel. Highly self- motivated, maintains local and public relationships, encouraging and inspiring people to do their best, result oriented and willingness to explore and learn.
She has six years of diverse experience in the HR and IT industries, as well as one year of teaching. As an HR, she began her profession. She earned her BBM and MBA from Chinmaya College at Kannur University.
She thinks education is the answer to all issues and that learning is a lifelong process.
Students are more likely to attain their objectives when teachers have encouraging and motivational attitudes towards them.
In addition to academics, she is interested in arts, travel, reading, and photography. Her academic interests include HR and marketing.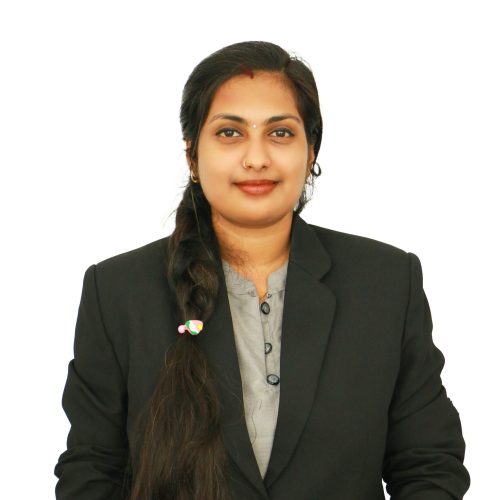 Completed her post-graduation in Master of Commerce under Calicut university with specialisation in Finance And Bachelor Degree under Kannur university with specialisation in Co-operation and fourteen years of schooling from Sreepuram English Medium, she worked as a financial advisor cum financial consultant in Adithya Birla Group of companies but passion towards teaching drives her out here she strongly believe that "one teacher, one student, one pen can change the entire world". Her areas of interest are finance and management and apart from academics she prefer to travel and would like to experience new new opportunities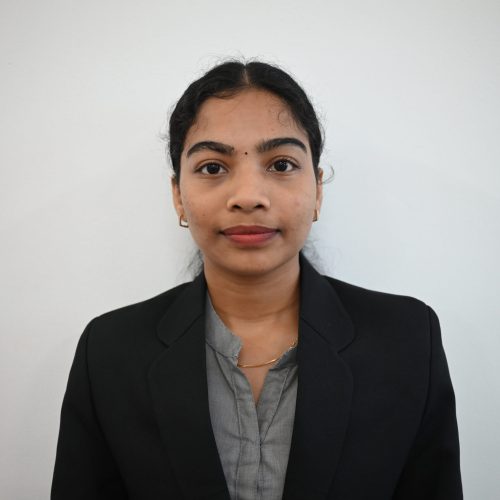 MBA (FINANCE & MARKETING)
Miss Aparna Babu who has a great passion in teaching, a committed academic with a genuine interest to keep learning, she continues to devote time and effort to make herself more effective as a teacher. Her classes are lively and interactive, and she motivates students to accomplish their goals. She have more than one year experience as accounting faculty and software trainer. She have master's in business administration in finance and marketing from PKR arts college for women, Bharathiar university. During here software training career she handled many accounting software like tally, excel, SAP Business One and SAP FICO
She is a renowned teacher of long 12 years of experience in different colleges and schools. She completed her post graduation in commerce under Calicut university , B.Ed degree under MG university and. has qualified SET examination. She strongly believe that Education is not preparation for life; education is life itself.She has special interest in Accountancy. Apart from academics, she's interested in arts and travelling.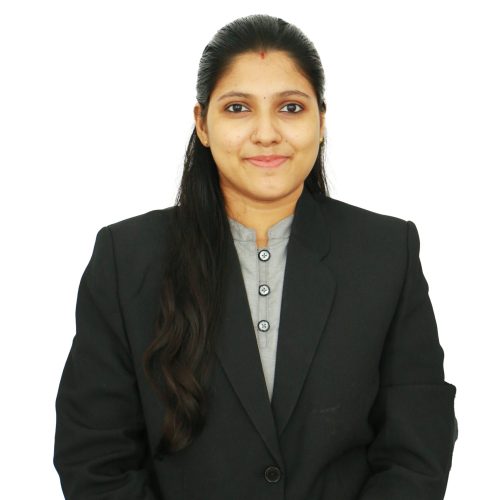 A collaborative professional with more than one year experience in corporate field, diverted her carrier to academic area because of the immense passion towards teaching. Encouraging and motivating attitudes towards the students, makes them easier to accomplish their future goals. She is a multi-tasker and has a good track record of academics .She completed her PG in MBA from Chinmaya Institute of Technology-Kannur, with the specialization in HR and Finance. Did BCOM with the specialization in Computer Application from Chinmaya Arts and Science College, Kannur. Apart from academics her area of interest are arts and travelling. Her dedication and fulltime commitment towards the job makes her unique.
Ms. Shonima is a motivated and passionate teacher with love for educating today's youth and creates a comprehensive and well rounded curriculum that meets education requirements and standard.She loves to teach, inspire, and nurture young people. And she is aimed at supporting a child academically and emotionally. She is having almost one year of teaching experience. Her enthusiasm for the learning process, and empathy towards the student community are remarkable. She is an MBA Graduate with specialization in Human Resources and Marketing Management from Department of Management Studies, Kannur University. Did Bachelor's of Business Management from Chinmaya Arts and Science College For Women, Kannur. Apart from this her area of interest includes traveling and cooking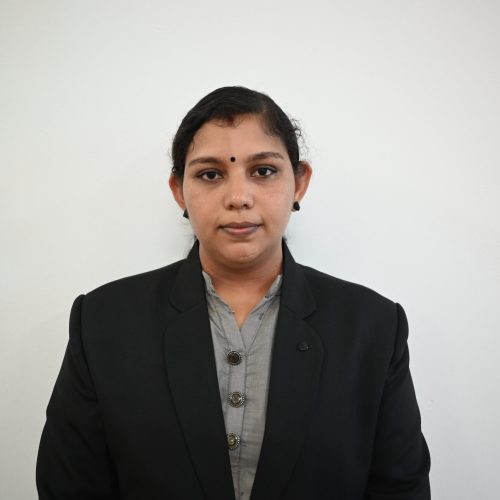 She is an entrepreneur since 6 years . She is a Dedicated and qualified Computer science teacher with more than one year of teaching experience.She has assisted skill strengthening value enhancement project conducted by govt of India with objective of improving the relevance and efficiency of skills training provided through industrial training institute and apprenticeship. Acquired Btech in computer science from MG university
Her areas of interest include Traveling and reading.she has been a self starter with the abilities to manage multiple task.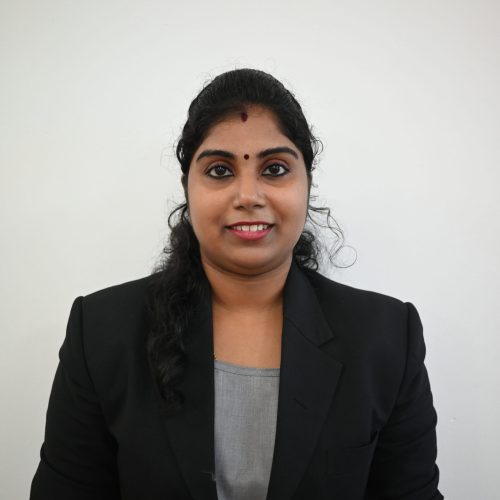 Akshaya is a hardworking and a passionate Teacher with 3 years of Experience in Teaching Sector.She completed her B.Ed in commerce from Mahe cooperative college of higher Education and Technology ,Mahe .Did M.Com with a specialisation in Finance.
From Chinmaya Mission college, Thalap.Encouraging and motivating attitudes towards students , makes them easier to accomplish their future goals.Her area of interest are finance and management .Apart from academics her area of interests are arts and travelling.
Ms Nivya is a distinctive faculty having more than thirteen years of academic practice and excellence trading various academic positions in her teaching career. Lead the institution in academic eminence being the Academic Head of the Institution for a year. She had been the Centre Head at DDU GKY, a Central Government Project. She is an excellent trainer of Soft Skills which gives the students a confidence to face the industry. Having done with Post Graduation in Commerce with a Specialisation in Finance, Ms Nivya began her career in Banking Sector. With a devouring passion enkindled made her career move to impart knowledge to the future assets. She holds passion for research in academics so as to give a deep end knowledge to the upcoming brilliant stars.
Mrs. Soorya K is a devoted teacher with 10 years of teaching experiences at various levels. She has completed PG in English literature from Bharathiar University and also completed B Ed from Co operative college Mahe.She has qualified for SET.Her areas of interest are phonetics and linguistic in English language , literary theory and American literature.she loves to write poems.Apart from academics her areas of interest are arts and traveling.
Prafful M Valsan is a computer science faculty having 3 years of experience in teaching as well as normal graduation students .Studied Diploma In Computer Engineering and completed Bachelor's in Computer Application under Indira Gandhi National Open University , New Delhi .Presently pursuing Master's in Computer Applications under the same university .Also worked as a certified English Teacher in an online platform named PlanetSpark in Haryana .
Areas of Interests are Research , Academic Writing and Meteorology (Mesoscale Systems).